We Care About Our Team
Voted Top Workplace 9 Years and Counting
The Minneapolis Star Tribune Top Workplace is awarded to an organization by their own employees. Businesses are employee nominated and then ranked based on their feedback from a statewide survey that they submit voluntarily. More than 2400 companies are invited to participate annually. It has been an honor to be a Top Workplace in Minnesota for 9 consecutive years.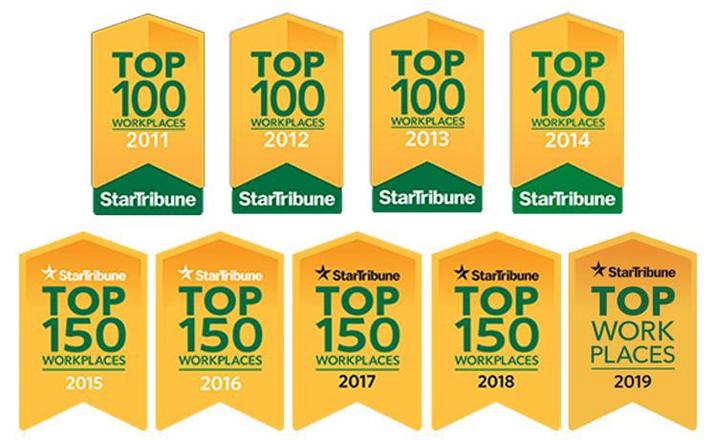 Benefits for Today
We provide health, life, and dental insurance, short and long term disability, a flexible HSA account, and more to our full-time employees.
Benefits for Tomorrow
401k and profit sharing allow our employees to plan for the future. Free financial education and one-on-one financial counseling is provided twice a year.
Benefits for You
Six paid holidays and PTO allow our employees the ability to balance work and home.
Available Positions
Find the Perfect Job for You
Access our job application. 
Second Shift Full-Time Production Assistant
JOB SUMMARY This position will support activities within the Production Department.
View Position Details
Director of Quality Assurance
JOB SUMMARY The director is responsible for all activities of the Quality Assurance (QA) department. Provide leadership, development, execution and support to all departments within PSI.  The director is responsible for maintaining and updating all relevant Standard Operating Procedures (SOP) that pertain to functions in the Quality Assurance department according to the current Good Manufacturing Practice (cGMP) and Food and Drug Administration (FDA).
View Position Details