We Care About Our Team
Voted Top Workplace 9 Years and Counting
The Minneapolis Star Tribune Top Workplace is awarded to an organization by their own employees. Businesses are employee nominated and then ranked based on their feedback from a statewide survey that they submit voluntarily. More than 2400 companies are invited to participate annually. It has been an honor to be a Top Workplace in Minnesota for 9 consecutive years.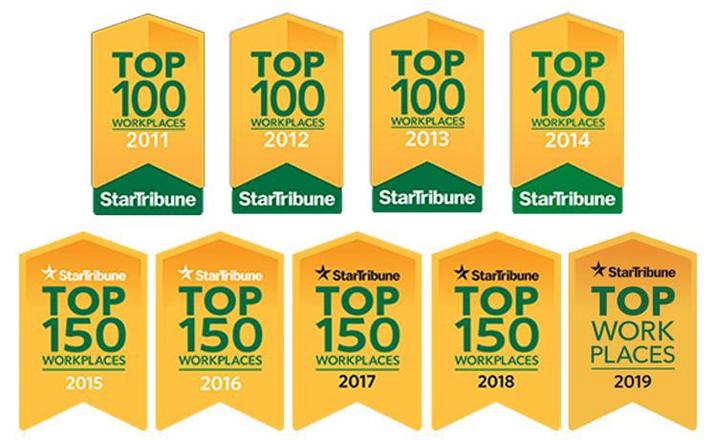 Benefits for Today
We provide health, life, and dental insurance, short and long term disability, an HSA/FSA account and more to our full-time employees.
Benefits for Tomorrow
401k and profit sharing allow our employees to plan for the future. Free financial education and one-on-one financial counseling is provided twice a year.
Benefits for You
Six paid holidays and PTO allow our employees the ability to balance work and home.
Available Positions
Find the Perfect Job for You